Online Sailracing!
Sailonline.org is owned and operated by Sailonline NavSim AB, a not for profit, community-owned company.
Sailonline's mission is to offer a superior internet-based sailing and navigation simulation to the global sailing community, whilst ensuring a future of growth and continuous enhancement to benefit its users through financial viability and long term vision.
Sailonline is free for everyone to play and is supported by SYC Memberships.
Create your account
News from the blog
Welcome!
Now login with our guest account to view currently running races: Username: guest - Password: guest
PLEASE ONLY REGISTER YOUR OWN USERNAME AND PASSWORD IF YOU INTEND TO RACE.
All times on Sailonline are in UTC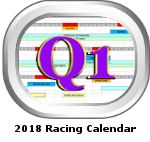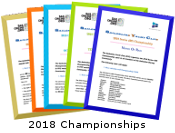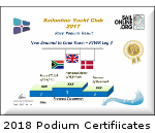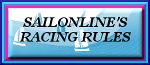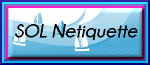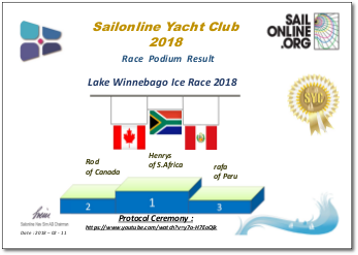 click on results image to see larger
CONGRATULATIONS Henrys!!!
CONGRATULATIONS Rod!!
FELICIDADES rafa!
Race Leaderboard
Reports
Commentary
Smooth ice and six knots of breeze across the lake and our DNs - and their weather skates - were flying. With just a brief bit of windward work from High Cliff to Neenah each lap, timing your turns at the pylons without knocking them was key. At 35 knots, one server jump out and you're 50 metres too late (or too early!), and three skaters - from three different continents! - got those pirouettes just that bit more right than the rest of the fleet.
So well done, podium, but especially Henrys, who of our triumphant three quite definitely hails from a part of the world where the lakes never freeze over!!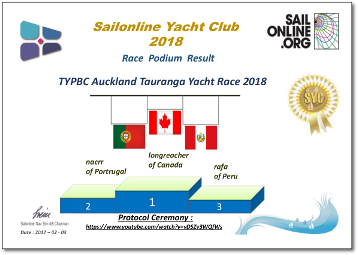 click on results image to see larger
CONGRATULATIONS longreacher!!!
PARABÉNS nacrr!! FELICIDADES rafa!
Race Leaderboard
Reports


Commentary
Racing from Auckland to Tauranga is a fun run – after manoeuvring through the islands of the Hauraki Gulf and rounding Coromandel the prevailing conditions, affected by fronts coming off the Pacific, can make the decision to hug the coast or head further offshore super-critical for success. This time the winds into the Hauraki Gulf saw the fleet split in many directions to contend with the onshore winds, many ducking down below Brown's Island before passing Motuihe, while others took the Rangitoto channel. Once round Coromandel it was a fairly straightforward inshore run to the finish which, whenever the winds aren't too fickle, means that it really takes concentration, focus and a good eye on the competition to do well. With 13 boats arriving within the first 10 minutes and only 44seconds separating our podium three, they did well. Congratulations, guy!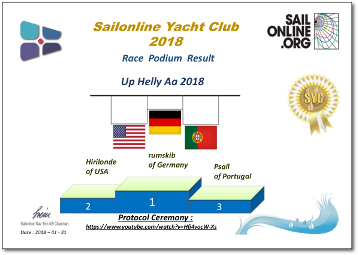 click on results image to see larger
HERZLICHEN GLÜCKWUNSCH rumskib!!!
CONGRATULATIONS Hirilonde!! PARABÉNS psail!
Race Leaderboard
With the eighth running of Sailonline's race to the Up Helly Aa fire festival in Lerwick, Scotland, starting just the day before the festival, there was a new atmosphere in the race as the fleet was very much still racing as the parade and ship-burning took place while we were watching the livestream of the event from 60˚North. There are some fabulous images findable and linked here on the event's website which really capture a sense of just how wild, windy and wet the event was and, of course, how spirits were in no way diminished by the conditions!
Once again Sailonline would like to thank Promote Shetland for letting us share in the Up Helly Aa experience and for promoting our race in their blog.
The race started with reasonable conditions at 1100utc on 29 January, and this meant that most of the Europeans in the race were approaching the turn in the Moray Firth during the night. Many found delightful bbq spots there ahead of the run to Shetland. As ever, after passing the first Shetland mark at Gruney, the circuitous route around the islands until the approach to Lerwick was extremely difficult and so it is that our front runners, all of them, showed tremendous determination to succeed!
With a total of 204 boats registered in the race, flying the flags of 38 nations this was one of the best "global" races to Up Helly Aa in Sailonline's history. Beating tough competition and this most-tricky of courses around Shetland to reach the podium was a tremendous achievement. Congratulations guys!


Races
Next Race: 00d 00h 00m
---
Current Races:
2018 40' Series Championship Race 2 - New Hebrides Slalom
Welcome to the 2nd of 12 races in this season 2018 of our 40' series!
Cast off your chosen 40' to race the 578nm from New Caledonia to Vanuatu.
This is one of SOL's most exotic races - but you must resist the temptation to stay on these islands forever.

The Race Conditions contains NOR, particulars, polars and a list of used boats, and will be updated for each race in 2018, so please read it to avoid disqualification.

40' Series 2018 – Race Conditions (updated)

Race # 1117
INFOfrom brainaid.de
WX Updates:
0430 / 1030 / 1630 / 2230
Ranking:
40CH – SYC
ALT. CLIENT:Classic

Race starts: Feb 16th 03:00 Registration Open!
GO TO RACE
SWR 17/18 Leg 6 - Hong Kong to Auckland
While others have spent the two-week stay in Hong Kong sailing up and down the Zhujiang River and around Hong Kong Island, we have been able to completely relax and spend the days preparing for Leg 6 from Hong Kong to Auckland.
We will (almost) sail the exactly same way back to where we came from and that means another meeting with the Doldrums, which hopefully this time will be kinder to us. But if that does not happen... no one said this SWR 17/18 would be easy!
Race #1113
INFOfrom brainaid.de
The Chart is NOT available for this race !
OD65v3 Particulars
WX Updates:
0430 / 1030 / 1630 / 2230
Ranking:
OCCH-OCQ1-SUPSOL-SWR-SYC
ALT. CLIENT:Classic
Race starts: Feb 07th 05:00 Registration Open!
GO TO RACE
Sea Lion TIMED Race 2018
Come on down South for long days of sunlight and strong bracing winds to race our new speedy little Far East 28 as many times as you like - 117nm as the albatross flies - through some of the islands of the Malvinas archipelago. As this is a TIMED challenge, let's see who can get the best time!!
RE-REGISTER HERE to race again after finishing a run.
Race #1115
INFO by brainaid.de
Far East 28 Particulars
WX Updates:
0430 / 1030 / 1630 / 2230
Ranking:
TRCH - SUPSOL - TRQ1 - SYC
ALT. CLIENT: Classic
RACE CLOSE: Thursday,
22 February at 2300utc
Race starts: Feb 02nd 11:00 Registration Open!
GO TO RACE
SYC Ranking
Series
Mobile Client
SYC members have the benefit of access to our mobile/lightweight web client!