Online Sailracing!
Sailonline.org is owned and operated by Sailonline NavSim AB, a not for profit, community-owned company.
Sailonline's mission is to offer a superior internet-based sailing and navigation simulation to the global sailing community, whilst ensuring a future of growth and continuous enhancement to benefit its users through financial viability and long term vision.
All Sailonline boats and their properties are purely virtual and do not necessarily reflect real world data.
Sailonline is free for everyone to play and is supported by SYC Memberships.
Create your account
News from the blog
Welcome!
Now login with our guest account to view currently running races: Username: guest - Password: guest
PLEASE ONLY REGISTER YOUR OWN USERNAME AND PASSWORD IF YOU INTEND TO RACE.
All times on Sailonline are in UTC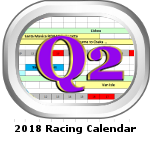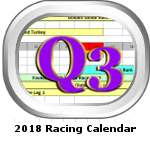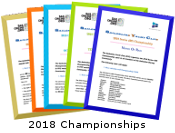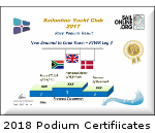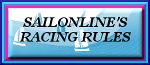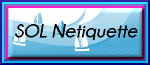 GDPR - General Data Protection Regulations
- Sailonline wishes to reassure all SOLers that it is aware of the regulation changes in relation to the protection of personal data. Sailonline cares about your privacy and will continue to let you control the personal information you provide.
click on results image to see larger
CONGRATULATIONS Patrick70119!!!
GOOD ONYA Kipper1258!! CONGRATULATIONS Zoe!
Race Leaderboard
Reports


Commentary
As advertised this proved to be a terrific introduction not only to Sailonline's new Rustler 36 polar but also to the concept of sailing simply 1970s style around the world. For those SOLers who have chosen to do their best to emulate this 1970s experience (by adding _SOTP to their boatname for the GGR races) it was, for many, a return to early SOLing. Virtual sailing, probably like the real thing, has many layers of complexity while initially allowing the beginner to get started without too much trouble. Sailing with the real fleet alongside proved fascinating and, as you can see from the two images linked below, our virtual polar did a grand job of keeping everyone racing together – to say one has raced Suhaili skippered by Robin Knox-Johnson himself is pretty amazing!
The fleet, now a mixture of those routing and using external aids in their racing and those racing SOTP, saw a wider than usual split among the options chosen to complete the course, and to see Patrick70119, a perennial SOTP-er, leading us in to Les Sables was good to see – a first win on Sailonline AND to be sailing SOTP is an achievement for the record books. Congratulations to Patrick and, of course, to the other two worthy members of our podium!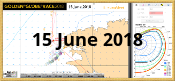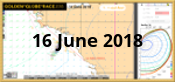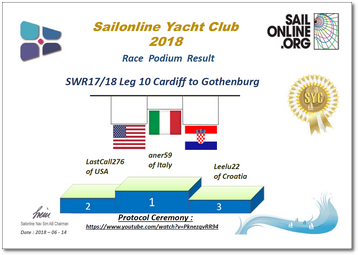 click on results image to see larger
CONGRATULAZIONI aner59!!! CONGRATULATIONS LastCall276!!
ČESTITAMO Leelu22!
Race Leaderboard
Reports

Commentary
To start with, we got a relatively calm and easy trip through the Irish Sea, but as soon as we got clear of the Northern Scotland, the North Sea began to show us how tough it can be
With windspeeds up to 30 knots it became a very fast stretch to Skagen, the northern tip of Denmark, and down through Kattegat towards Gothenburg, it was aner59 that hit the finish line as #1.
And, again, the difference between the 3 SOL'ers on the podium was narrow.
Only 29 seconds between #1 and #3.
Do yourself a favour and read ip's race report. Ip is a newcomer to Sailonline and this was his first race and his report is VERY interesting.





SITraN Challenge – Falmouth to Les Sables-d'Olonne
Race Start 13:30UTC, Thursday 14 June 2018



The host club for the passage race and the main event, the Golden Globe 2018 Race is
The Royal Nomuka Yacht Club of Tonga
A new buddy-up and what a mammoth event this is going to be. Sailonline.org will be partnering with the organisers and sponsors of the Golden Globe Race 2018 to bring not one, but two races to armchair navigators around the world. First, we have the SITraN Challenge from Falmouth, UK to Les Sables-d'Olonne, France on 14 June 2018. This will be a 'shakedown' passage for the 'real' yachts and a chance for virtual sailors to get to know the characteristics of the Rustler 36. Then, on 1 July the solo round the world non-stop Golden Globe 2018 Race will start from Les Sables-d'Olonne.
This year is the 50th Anniversary of the 1968 ocean classic won by Sir Robin Knox-Johnston in his 32 footer, 'Suhaili'. The GGR SITraN Challenge will start off Pendennis Point following the Suhaili Parade of Sail. The Suhaili Parade of Sail will be led by Sir Robin and include a fleet of classic yachts from the past as well as the competitors in the GGR18. At 13:30, Sir Robin will fire a cannon from the deck of Suhaili to start the GGR SITraN Challenge charity race to Les Sables-d'Olonne.
Entrants include some of the world's best known skippers – legends of single-handed sailing.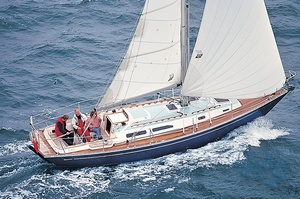 Rustler 36
The virtual GGR18 boat will have characteristics close to those of a Rustler 36 of which there are six yachts entered in the passage race and the main event. Participants in the virtual GGR18 will be able to test their navigational skills against the real Rustler 36s as well as the other yachts in the fleet. Also, with the permission of the race organisers and with the cooperation of YB Tracking, Sailonline.org will display the real fleet on the virtual race screen. This adds a sense of 'reality', competitiveness and involvement in the race.
Sailonline's virtual SITraN Challenge – Falmouth to Les Sables-d'Olonne is now open for registration to allow ample time to practise. Competing in virtual races on Sailonline is free and no advantage can be gained by buying a better suit of sails or including 'rock star' crew members. This is true one-design racing and a test of skill.
GGR 2018 Entry List


Races
Next Race: 00d 00h 00m
---
Current Races:
SWR 17/18 Leg 11 Gothenburg to The Hague
Then we've made it to Gothenburg.
And with the experience that The North Sea can be just as rough as the Southern Pacific.
Ok, it's time for sailing our final leg to The Hague, with a little detour around the Danish city of Aarhus, a so-called "fly-by".
And beware – the North Sea can still be very tricky, so fair winds to you all.
Race #1153
INFO from brainaid.de
OD65v3 Particulars
WX Updates: 0430 / 1030 / 1630 / 2230
Ranking: 2017SWR-SYC
SOL Classic Client
Race starts: Jun 21st 12:00 Registration Open!
GO TO RACE
Sail Fiji 2018
Welcome to Sail Fiji 2018.
This time there will be no RAYC IRL fleet to beat, so we have the 1144nm from New Zealand to Fiji ahead of us, in our "old" Volvo Ocean racer, the VO70v4, completely to ourselves.
The time set in 2016 was a little under 66½ hours, done by "outlaw".
We can do better this time, can't we?
Race #1151
INFO by brainaid.de
VO70v4 Particulars
WX Updates: 0430 / 1030 / 1630 / 2230
Ranking: OCCH-OCQ2-SUPSOL-SYC
ALT. CLIENT:Classic
PRIZE: SMPF

Race starts: Jun 18th 21:00 Registration Open!
GO TO RACE
SYC Ranking
Series
Mobile Client
SYC members have the benefit of access to our mobile/lightweight web client!