Online Sailracing!
Sailonline.org is owned and operated by Sailonline NavSim AB, a not for profit, community-owned company.
Sailonline's mission is to offer a superior internet-based sailing and navigation simulation to the global sailing community, whilst ensuring a future of growth and continuous enhancement to benefit its users through financial viability and long term vision.
All Sailonline boats and their properties are purely virtual and do not necessarily reflect real world data.
Sailonline is free for everyone to play and is supported by SYC Memberships.
Create your account
News from the blog
Welcome!
Now login with our guest account to view currently running races: Username: guest - Password: guest
PLEASE ONLY REGISTER YOUR OWN USERNAME AND PASSWORD IF YOU INTEND TO RACE.
All times on Sailonline are in UTC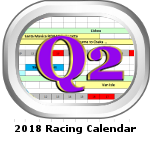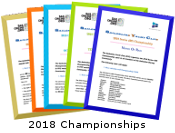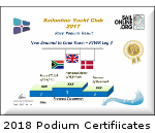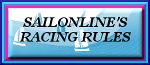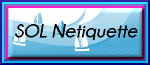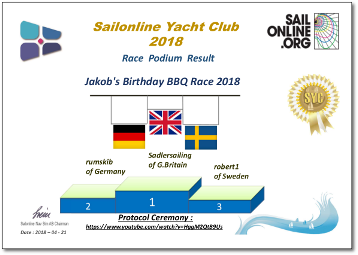 click on results image to see larger
CONGRATULATIONS Sadlersailing!!!
HERZLICHEN GLÜCKWUNSCH rumskib!! GRATTIS robert1!
Race Leaderboard
Reports


Commentary
Sailonline was the brainchild of its two founders, one a professor of marine architecture, the other his student, who decided a simulator was needed to test the performance of boats designed in class. That was more than 10yrs ago now and with some modifications and the switching of ownership to the Sailonline community, we haven't lost sight of our Swedish roots and our two founders and once a year celebrate the creation of our brilliantly realistic wind navsim with this race through the island-strewn Stockholm Archipelago.
Again this year was a fun, hands-on event, with race chat alive with SOLers – even some who don't race with us that often any more! From the start it was something of a challenge to decide on which route to take and even after half an hour or so, as can be seen from this screengrab, there were several options in play: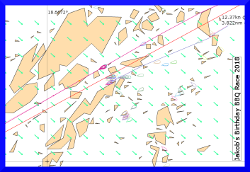 By the time we were running for the finish, several front runners had fallen foul of "circumstances", but even so the margin of THREE SECONDS between 1st and 3rd and a total of 11 racers finishing within the first MINUTE really goes to show how tough a competition it was this year! Congratulations to all who made it to the finish line and, in particular, to our amazing podium!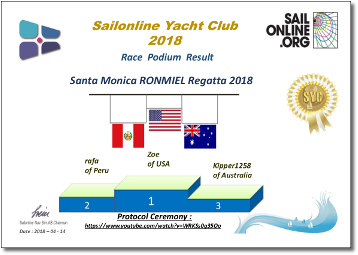 PARABÉNS Zoe!!!
FELICIDADES rafa!! GOOD ONYA Kipper1258!
Race Leaderboard
Reports


Commentary
This was the seventh running of Sailonline's splendid slalom round the entire Canary Islands group. As always, its designer, TheHorn and his wife sponsored a prize of a bottle of Canarian rum for the winner, and leading by example, encouraged us all to donate to UNICEF. The course is always fun as the ever-fickle spring weather conditions in the Atlantic can throw the best laid plans into disarray - the course itself gives every opportunity to do well (or to BBQ!!). With boats flying the flags of 35 nations taking part, this was, as most of our races are, a really "united nations" affair!
Our podium three did exceptionally well to grab the three top spots. Congratulations guys and a special well done to Zoe for once again smashing our course record!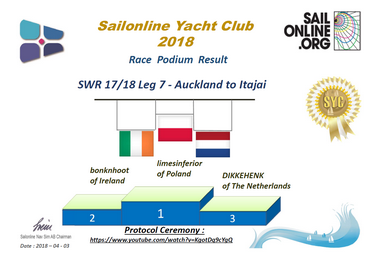 click on results image to see larger
GRATULACJE limesinferior!!! MAITH AN FEAR bonknhoot!!
GEFELICITEERD DIKKEHENK!
Race Leaderboard
Reports


Commentary
The IRL version of this leg will go down in history as the roughest and saddest ever. John Fisher from Team Sun Hung Kai/Scallywag fell overboard and was never recovered. Our thoughts are with John Fisher's family, friend's, and teammates. RIP John.
With a nice dc-able race start in open water north of Auckland at 01:00 UTC (in the middle of the night for Europeans) it immediately turned into a very tough competition to round Cape Colville as fast as possible and then turn south towards the strong winds.
This race had its southern boundary at 70°S, but most of the fleet didn't even reach 60°S, as the "Westerly Stormtrack" kept us north of that.
And what a Stormtrack!
With boat speeds sometimes reaching more than 35 kts the fleet literately flew towards the epic rounding of Cape Horn, followed by the big decision of how to tackle the Falkland Islands. Left, right or in between? Later proven, "right" was the right decision, at least for "limesinferior"
As always, The Falklands claimed its victims in terms of quite a few BBQ's. Approaching Itajai we witnessed a ferocious fight for the win. "limesinferior" took victory after 16 days, 4 hours, 56 minutes, and 16 seconds at sea.
The podium finished within 10 seconds, top ten within 33 seconds and top twenty within 1 minute, 4 seconds, absolutely amazing after 7.100 NM of racing.



Races
Next Race: 00d 00h 00m
---
Current Races:
2018 40' Series Championship Race 4 - Auckland to Gisbourne
After a 46 day break it's time to resume our 2018 40' series championship.
Q2 starts with the RAYC "Auckland to Gisbourne Race", 277nm down the E coast of New Zealand's N Island.

The Race Conditions contains NOR, particulars, polars and a list of used boats, and will be updated for each race in 2018, so please read it to avoid disqualification.

40' Series 2018 – Race Conditions (updated)

Race # 1141
INFOfrom brainaid.de
WX Updates:
0430 / 1030 / 1630 / 2230
Ranking:
40CH – SYC
ALT. CLIENT:Classic

Race starts: Apr 27th 02:00 Registration Open!
GO TO RACE
SWR 17/18 Leg 8 - Itajai to Newport
Hopefully you are fully recovered after the brutal leg 7?
All the boats are in tip-top shape, just waiting for you to climb on board for this very interesting leg 8 from Itajai to Newport with several independent hurdles.
Named in order of occurrence:
St Helena High:
The Trade Winds S:
On the beach:
The Doldrums:
The Trade Winds N:
Azores High:
The Westerly Stormtack:

That's it folk's.
Now you know what to expect!!!
Race #1140
INFO from brainaid.de
OD65v3 Particulars
WX Updates: 0430 / 1030 / 1630 / 2230
Ranking: 2017SWR-2018OCCH-2018SUPSOL-2018OCQ2-SYC
PRIZE: SMPF
SOL Classic Client
Race starts: Apr 22nd 17:00 Registration Open!
GO TO RACE
Lisboa TIMED Race 2018
For the fourth year in succession, Sailonline invite you to Lisboa and Setubal for a TIMED race. A long course designed by psail with the AC72 in mind, this year we will take out our more seaworthy 60ft Trimaran, so that performance loss minimalization, although still important, will become less critical, and finding that best (and longer!) period of favourable winds much more so.
RE-REGISTER HERE to race again after finishing a run.
Race #1128
INFO by brainaid.de
60ft Trimaran Particulars
WX Updates:
0430 / 1030 / 1630 / 2230
Ranking:
TRCH-SUPSOL-TRQ2-SYC
ALT CLIENT: Classic
RACE CLOSE: Thursday,
26 April at 2300utc
Race starts: Apr 06th 12:00 Registration Open!
GO TO RACE
Sundance Marine Melbourne Osaka Cup 2018 Double Handed Yacht Race
Welcome to Melbourne for the Sundance Marine Melbourne Osaka Cup 2018 Double Handed Yacht Race - a 5,500 nautical mile 2 handed yacht race and the only one running from the southern hemisphere to the northern hemisphere.
Race #1126
INFO by brainaid.de
Sunfast 3600 Particulars
WX Updates:
0430 / 1030 / 1630 / 2230
Ranking: SYC
ALT. CLIENT:Classic
INTRO BLOGPOST
Race starts: Mar 25th 04:00 Registration Closed
GO TO RACE
SYC Ranking
Series
Mobile Client
SYC members have the benefit of access to our mobile/lightweight web client!