Online Sailracing!
Sailonline.org is owned and operated by Sailonline NavSim AB, a not for profit, community-owned company.
Sailonline's mission is to offer a superior internet-based sailing and navigation simulation to the global sailing community, whilst ensuring a future of growth and continuous enhancement to benefit its users through financial viability and long term vision.
Sailonline is free for everyone to play and is supported by SYC Memberships.
Create your account
News from the blog
Welcome!
Now login with our guest account to view currently running races: Username: guest - Password: guest
PLEASE ONLY REGISTER YOUR OWN USERNAME AND PASSWORD IF YOU INTEND TO RACE.
All times on Sailonline are in UTC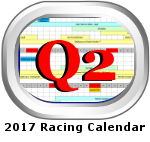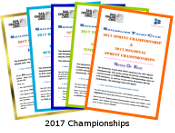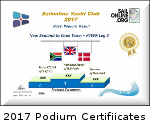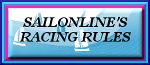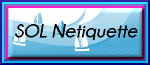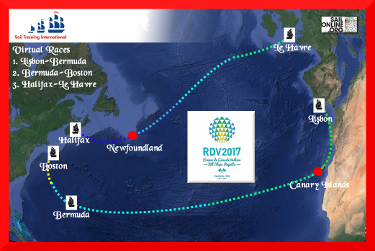 Welcome to Sines, Portugal where the fleet of real tall ships are arriving from England and getting ready for the first leg of their E-W Transatlantic adventure while taking part in the local tall ships festival.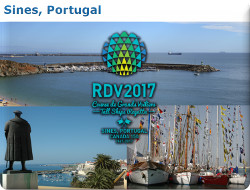 Festival Dates: 29 April- 1 May 2017
From here the real fleet races to the Canary Islands, but as Sailonline has recently slalomed around the entire island group, we won't be stopping but passing by and heading for the destination of Bermuda.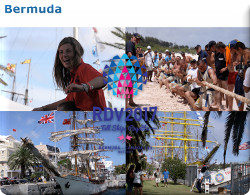 Festival Dates: 1-5 June 2017
Run in association with Sail Training International, Sailonline is delighted to offer this remarkable chance for SOLers to try their hands at racing a (virtual) Clipper across the Atlantic in direct competition with the real fleet as we have permission to bring their tracks on-screen within our race.
The Sailonline race will start on Monday 1 May and is already open for pre-race practice.

.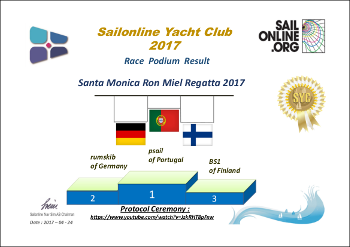 PARABÉNS psail!!!
HERZLICHEN GLÜCKWUNSCH rumskib!! ONNEKSI OLKOON BS1!
Race Leaderboard
Reports and Comments


Virtual drone pics by jf44


Commentary
Since its first running in 2011, this super-slalom course around the entire Canary Island group is a deceptive event. At first glance it seems fairly straightforward, but with a location off the coast of Africa, the regional wind systems can be extremely challenging. A late Spring event means that one can be caught up in early storm systems brewing off Africa or late storms heading back across the Atlantic from N America. This year the winds were actually quite reasonable, were we racing in reality, which means our podium three have impressed by their rise to the top of our leaderboard! Congratulations, guys!
As is his custom TheHorn has provided a prize for the winner of this race of a bottle of the local speciality rum, Guajiro and together with TheAlice has donated enough to UNICEF for 120 polio vaccines to be bought – a very generous gesture, much appreciated.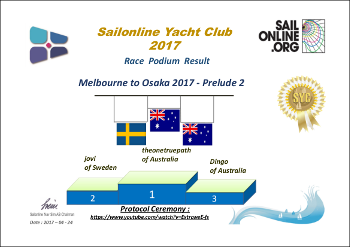 Race Leaderboard
GOOD ONYA theonetruepath!!!
GRATTIS jovi!! GOOD ONYA Dingo!
Reports


Virtual drone pics by jf44



Sailonline Honours Badge
If this was your first crossing of the Equator, you are now entitled to add the Crossing the Equator Sailonline Honours Badge to your Forum avatar – all info is here.
Commentary
In 2018 there will be a real race from Melbourne to Osaka. Sailonline is buddied with the race organisers and so it is that we first raced this splendid 5,500nm course in 2016, the first Prelude, and this year sees the second Prelude event with prizes from Gill, Australia. This year's Introductory Blogpost gives all the background.
This is a superb course, and because of the weather activity around the Doldrums, early gains can often be completely lost. This year the race reports provide tremendously valuable insights into how routing can assist but also how mistaken it is to consider routing as "the answer" to success. Whether some of those participating in the real race, who registered to race with Sailonline this time, will find the experience valuable will be borne out only once the real race completes in a year's time!
Our podium three are to be congratulated for their success – to be on the podium of a race such as this is the stuff that Sailonline dreams are made of! Well done, guys!


Races
Next Race: 00d 00h 00m
---
Current Races:
2017 40' Series Championship Q1&Q2 Florida Rum Runners Regatta
It's time for the fifth of six races in the 40' Q1 and Q2 Championship!
Welcome to Florida and a 400nm race in one of the 40' available for your choice, from St. Lucie inlet to Paradise Island Bahamas and back to Jupiter Inlet, Florida. This regatta is loosely based on the course of the 2010 Nassau Cup.
DON'T RISK DISQUALIFICATION!
There are three boat designs to choose from and each one may NOT be used more than twice during the six race Series, according to the NORof the series
The three boat designs are:
40' Particularsand their official polars are here, just recently uploaded by "sailonline":
40' Polars(as a zip file)
IMPORTANT:
Before you choose the boat design, log in with the "Guest" boat (Username=guest/Password=guest) so you can view the predicted winds to help you choose the best boat/polar for the upcoming race. Once you have chosen to register a boat design for this race, it cannot be undone!
REMEMBER:
Choosing the same boat design more than twice will get you disqualified from this race!!
View this list to see what boats you've already used:
USED BOATS
Race # 1052
INFOfrom brainaid.de
WX Updates:
0430 / 1030 / 1630 / 2230
Ranking:
40Q1&2CH –SYC
ALT. CLIENT:Classic
Race starts: May 05th 18:00 Registration will open soon
GO TO RACE
Red Dot 2017 - Leg 1 - USA to Greenland
Inspired by Matt Rutherford's single handed circumnavigation of the Americas and proposed by SOLer Renegade, Sailonline is racing the course in 5 legs. This is Leg 1, 2,021nm from Chesapeake, Maryland, USA to Nuuk, Greenland.
Race #1028
INFO by brainaid.de
SuperMaxi 100 Particulars
WX Updates:
0430 / 1030 / 1630 / 2230
RANKING: RedDot - SYC
ALT. CLIENT: Classic
Race starts: May 02nd 10:00 Registration Open!
GO TO RACE
Rendezvous 2017 - Tall Ships Regatta - Sines to Bermuda
Welcome to the first of three Rendezvous Tall Ships events, where we race our superb Clippers across the Atlantic - a total of 3213nm from Sines, Portugal to Bermuda NOTE:Starts and Finishes in tall ships racing are well offshore to avoid conflict with shipping and shipping lanes.
Race #1031
INFO by brainaid.de
Clipper Particulars
WX Updates:
0430 / 1030 / 1630 / 2230
RANKING: TS-RDV - SYC
ALT. CLIENT: Classic
Race starts: May 01st 17:00 Registration Open!
GO TO RACE
Chile Islands RTI Sprint 2017
Across the Canal Puyuhuapi from Puerto Cines on the Chilean mainland lies the Parque Nacional Isla Magdelena, and further west across the Canal Moraleda from Magdelena lie the islands of the Chonos Archipelago. We find ourselves in vari-charted waters here, with the mapping between physical islands and their names not 1:1 but rather some:some. It's only 26nm but you could get lost! Good luck.
Race #1048
INFOby brainaid.de
SOTO 30 Particulars
WX Updates:
0430 / 1030 / 1630 / 2230
RANKING:
SPRCH-SUPSOL-SPRR2-SYC
ALT CLIENT: Classic
PRIZE: SMPF
Race starts: Apr 29th 18:00 Registration Open!
GO TO RACE
Bay to Bay Race 2017
Welcome again to the clear sheltered waters of the Great Sandy Strait surrounded by the World Heritage listed Fraser Island. The overnight party at Garry's Anchorage will have fresh fish, prawns and crabs on the menu washed down with cold local beer and rum from the famous Bundaberg Rum Distillery a few miles up the coast.
Race #1045
INFO from brainaid.de
J-80 Particulars
WX Updates:
0430 / 1030 / 1630 / 2230
Ranking: SYC
ALT. CLIENT:Classic
Race starts: Apr 29th 00:10 Registration Open!
GO TO RACE
Cape Town to Lisbon - Leg 4
In the fourth leg of Sailonline's wrong-way Round the World Race 2016 we will meet the challenge of crossing "The Doldrums"on our way from Cape Town in the southern hemisphere to Lisbon in the northern; a route proven very hard to predict.
Race #1037
INFOfrom brainaid.de
VO70v4 Particulars
WX Updates:
0430 / 1030 / 1630 / 2230
Ranking: OCCH–OCQ2-SUPSOL-RTWR-SYC
ALT. CLIENT:Classic
Race starts: Apr 04th 10:00 Registration Closed
GO TO RACE
Melbourne to Osaka 2017 - Prelude 2
Welcome to the 5,500nm race from Melbourne, Australia, in the Southern hemisphere, to Osaka, Japan, in the Northern hemisphere.
This is the 2017 Prelude to the main event which will run in reality in 2018. This is your virtual opportunity to test navigation and routing skills!
Race #1036
INFO from brainaid.de
Class 40 Pariculars
WX Updates: 0430 / 1030 / 1630 / 2230
Ranking: SYC
ALT CLIENT:Classic
PRIZE: SMPF
Race starts: Apr 01st 22:00 Registration Closed
GO TO RACE
SYC Ranking
Series
Mobile Client
SYC members have the benefit of access to our mobile/lightweight web client!