Online Sailracing!
Sailonline.org is owned and operated by Sailonline NavSim AB, a not for profit, community-owned company.
Sailonline's mission is to offer a superior internet-based sailing and navigation simulation to the global sailing community, whilst ensuring a future of growth and continuous enhancement to benefit its users through financial viability and long term vision.
Sailonline is free for everyone to play and is supported by SYC Memberships.
Create your account
News from the blog
Welcome!
Now login with our guest account to view currently running races: Username: guest - Password: guest
PLEASE ONLY REGISTER YOUR OWN USERNAME AND PASSWORD IF YOU INTEND TO RACE.
All times on Sailonline are in UTC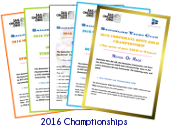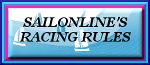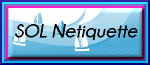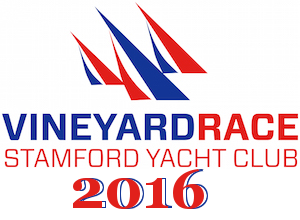 Over Labor Day weekend (2-5 September) the Stamford Yacht Club, Connecticut, USA, will be welcoming Sailonline back for the 82nd running of the 238-mile Vineyard Race. This will be the seventh Virtual Vineyard race. The course can be challenging, with the waters in Long Island Sound held hostage by conditions in the wider Atlantic and the resulting strong tidal currents. For the second year, racers on Sailonline will be racing with the WRF wind model which gives a wx system grid as dense as 0.01 degrees! Sailonline will sail the full Vineyard course irrespective of real-world weather conditions which, on occasion, can require the real fleet to race within the Sound. Sailonline will again be using the polar of the Santa Cruz 52 and racing against 'Magic' in the real race.
Stamford Yacht Club has announced that it will be awarding a 2016 Vineyard Race Mount Gay Rum baseball cap to each of the Sailonline podium.
Sailonline's race will be opening shortly for pre-race practice and will start with the real Vineyard fleet on 2 September 2016 at 1600utc.
Race Info
Since the first Vineyard Race in 1932 there have been many celebrated entrants - the record time for the race remains that set in 2007 by Stamford Yacht Club's Reichel/Pugh 66, Blue Yankee, of 20h 20m 15s.
Current Entry List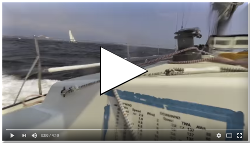 ">
Magic in The Vineyard Race 2015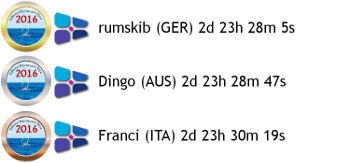 click on results image to see larger
HERLICHEN GLÜCKWUNSCH rumskib!!! GOOD ONYA Dingo!! CONGRATULAZIONI Franci!
Race Leaderboard
For some reason Sailonline doesn't always race this classic Mediterranean race from Palermo to Monte Carlo at the same time as the real race. Perhaps we should race it in advance some years to give everyone a flavour of the glitz and glamour of this very special European yachting event! Sailonline's race, replicating the real course, is traditionally raced in a Class 40 as this is representative of many of the participants in reality. Winds this year were typically fickle for this bowl-shaped sea, and the choice of routing after the first mark offshore Sardinia was pretty crucial for many. Some, of course, chose to bbq and enjoy the beautiful beaches and views of the Med!
Congratulations to our podium – good to see our Italian SOLers being given some competition here after a clean sweep in 2015! With mere seconds between our top three, this was an impressive finish! Nicely done guys!
Reports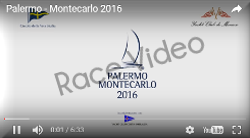 video link via SOLer SCARABOCCHIO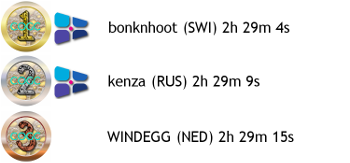 click on results image to see larger
GEFELICITEERD bonknhoot!!! поздравления kenza!! GEFELICITEERD WINDEGG!
Race Leaderboard
This was the third of the four races in Sailonline's Corporate Open Gold Championship and it is clear that this new style race, with only the starting date and time known well in advance but the course being chosen at the last moment, is a fun event. For fairness, start times have been evenly placed around the 24hrs available, so this, too, is causing some discussion.
The venue chosen for this race was a Finnish lake and one of Sailonline's earlier courses – first raced in in 2008 and then brought out of the archives in 2014 this is a clever course which brought out the best in those racing. Congratulations to our splendid podium who fought off tough opposition to gain the top three spots! Bravo guys – to be first among 15 boats arriving in the first three minutes was impressive!


Races
Next Race: 00d 00h 00m
---
Current Races:
SSANZ Safety at Sea Two-Handed Triple Series 2016 - Race 3
Welcome to the third and final race of this year's SSANZ Triple Series on the waters off Auckland, New Zealand. This is the Baltic 50, and again Sailonline will be racing against members of the Young 88 Association!
Race #952
INFO from brainaid.de
Young 88 Particulars
WX Updates: 0430 / 1030 / 1630 / 2230
Ranking: SSANZ 2016 - SYC
ALT. CLIENT Classic
Race starts: Sep 02nd 21:10 Registration Open!
GO TO RACE
The Vineyard Race 2016
The Stamford Yacht Club welcomes Sailonline to its 2016 running of The Vineyard Race. The course runs from Stamford to Buzzard's Bay Light near Martha's Vineyard Island and back again, leaving Block Island to starboard. Sail against the real fleet in your Santa Cruz 52.
Race #968
INFO from brainaid.de
Santa Cruz 52 Particulars
WX Updates:
0430 / 1030 / 1630 / 2230
Ranking: SYC
ALT. CLIENT:Classic
PRIZE: SMPF
Race starts: Sep 02nd 16:00 Registration Open!
GO TO RACE
Tall Ships North Sea Regatta 2016
Welcome to the fourth and final race in Sailonline's 2016 Tall Ships Series. This is a 415nm classic crossing of the North Sea. Our Barques leave Blyth and race to the Gothenburg festival in Sweden.NOTE:Starts and Finishes in tall ships racing are offshore to avoid conflict with shipping and shipping lanes.
Race #967
INFO by brainaid.de
Barque 90m Particulars
WX Updates:
0430 / 1030 / 1630 / 2230
RANKING: Tall Ships - SYC
ALT. CLIENT: Classic
Race starts: Aug 29th 18:00 Registration Open!
GO TO RACE
SYC Ranking
Series
Mobile Client
SYC members have the benefit of access to our mobile/lightweight web client!