Latest | Board » Sailonline Yacht Club
Please login to create a new thread.
Threads
Subject / Author
Views
Posts
Last Post
About Perf%
By Pierre
5656
3
At 2009-07-10 12:01:44
By Pierre
New SYC rankings march 09 ( Page: 1 2 3 4 )
By Jeroen
27141
35
At 2009-07-06 10:38:15
By kalle
Order of Races for Ranking
By Journey
6221
3
At 2009-06-27 18:17:43
By jakob
Navigational Sailing Strategy
By Zembu
5764
1
At 2009-06-26 19:52:37
By Zembu
Preliminary ranking system ( Page: 1 2 3 4 5 6 )
By jakob
40481
55
At 2009-03-23 19:55:02
By Sambal
Ornö runt
By spackel
5597
4
At 2009-03-23 10:22:51
By Jeroen
Poll: Suggestion for a practice race course (Poll)
By qurius
6987
1
At 2009-02-22 10:59:38
By qurius
Change my e-mailadress
By Nalle1
5682
2
At 2009-02-11 16:05:23
By Jeroen
Account info
By Balder
5729
3
At 2009-02-11 15:01:35
By Nalle1
Antwerpen - Belfast ( Page: 1 2 )
By Eddie C. Dost
11146
11
At 2009-02-04 22:11:13
By pag

172 Threads in this category.

Page: First Previous 12 13 14 15 16 17 18 Next
Please login to create a new thread.
Races
Next Race: 00d 00h 00m
---
Current Races:
Fisherman's Friend 2023


A 272nm race in First 40s around the main fishing ports and grounds off Devon and Cornwall. The Western Approaches can be anything but predictable at any time of the year, but in October, with wild weather hurling itself across the Atlantic, and the occasional calm, you will need to be prepared for everything, so pack your foulies!
Race #1728
INFO
by brainaid.de
First 40.7
PARTICULARS
WX Updates:
0430 / 1030 / 1630 / 2230
Ranking: SYC
Race starts:
Oct 03rd 09:00
Registration Open!
GO TO RACE
Stockholm to St. Petersburg - 2023
Welcome to Stockholm - are you ready to race this course of about 431nm across the Baltic and into the Gulf of Finland, from one great historic city Stockholm to another St. Petersburg? The Gulf of Finland is still ice-free so board your Club Swan 50's and prepare. Take care and keep a weather eye. The odd stray submarine may need to be avoided but if you keep a good lookout you should soon be docking at the home of the world-renowned Hermitage Museum!
Race #1743
INFO by brainaid.de
Club Swan 50 PARTICULARS
WX UPDATES:
0430 / 1030 / 1630 / 2230
Ranking:
ARQ4 - ARCH - SUPSOL - SYC
Race starts: Oct 02nd 10:00 Registration Open!

GO TO RACE
Sailonline's Tall Ships Re-Run 2023 - Lisbon to Cadiz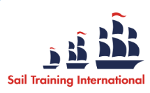 Welcome back to a re-run of the fifth and last of five virtual races representing this year's European Tall Ships Races hosted in reality by Sail Training International. This fifth race is from Lisboa, Portugal to Cadiz, Andalusia; circa 130nm around Cape St Vincent in Sailonline's 90 metre Barque.
NOTE: Starts and Finishes in tall ships racing are always offshore to avoid conflict with shipping and shipping lanes.
Race #1729
INFO by brainaid.de
90m Barque PARTICULARS
WX Updates:
0430 / 1030 / 1630 / 2230
RANKING: TS - SYC
Race starts: Oct 01st 14:00 Registration Open!

GO TO RACE
Carib Rum Run 2023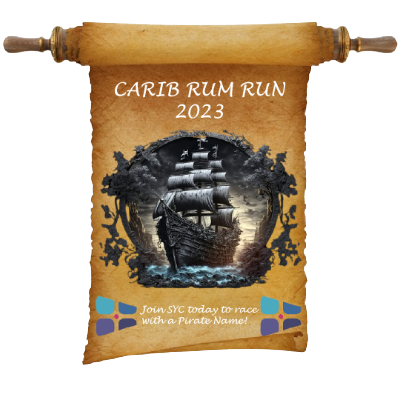 Welcome to the Caribbean and Sailonline's annual Pirate race, running with
International Talk Like a Pirate Day
on 19 September! This is a 1759nm slalom through the rum islands of the Caribbean in our glorious Falkun superyachts! Our mission is to collect barrels from the region's distilleries and carry them to the rum-parched beaches of Cancun, Mexico. Join SYC before race end and ye befuddled scallywags can disguise yer boat for this race only with a pirate name!
Race #1698
INFO
from brainaid.de
Falkun
PARTICULARS
WX Updates:
0430 / 1030 / 1630 / 2230
Ranking: SYC
RACE CLOSE:
Tuesday,
October 3 at 2300 UTC.
Race starts:
Sep 16th 15:00
Registration Closed
GO TO RACE
SYC Ranking
Series
Mobile Client
SYC members have the benefit of access to our mobile/lightweight web client!