Board
»
Sailonline Yacht Club
» Announcements regarding SYC Ownership of SOL
Posted by
RainbowChaser






Posts

2655

Registered at

2009-06-14 09:44:50

Some questions answered:

Q1 - Why is this being done?

A – Click here to read

Jakob's article

which explains everything.

Q2 - How much it will cost me in USD or EUR?

A - The minimum investment is 100 shares and depending on the number of shares that will be allocated to you after closure of the offer, your cost will be as many SEK as the number of shares ( 1 share = 1 SEK ). Approx. rate of exchange today : 100 SEK ≈ 11 EUR; ≈ 14 USD. Use xe.com to check current exchange rates.

Q3 - What do I need to do after sending in my proposed participation?

A - Just wait for the closure of the offer and you will then be notified with the amount of shares allocated to you. At this time you will receive instructions for payment.

Q4 - What happens if the shares requested by the Community exceeds the number of shares available?

A - Shares will be allocated to individuals on a pro rated basis, in other words, as a percentage ratio between the number requested by an individual and the total number requested by the Community ( e.g : individual request = 1000 ; total request = two times availability, means individual gets half of what was requested).

Q5 - Can I apply for more than 5% (3750 shares) in order to reduce the risk from being pro-rated?

A - No

Q6 - Can I return the shares to the Company or sell them to others in the Community?

A - At the moment the answer is Yes , bearing in mind following constraints :

(i) Shares can be either returned to the Company or sold to other eligible members of the Community, they cannot be sold outside the Community.

(ii) Shares can be sold to the Company practically at any time, allowing time for processing the transfer and with the seller bearing all costs of administration and transfer.

(iii) An internal market for shares selling and purchasing between members of the Community (still via the Company) will be open once a year. (Rules and details to be published asap)

Q7 - I was not an SYC member on 1 May 2013 but want to become a shareholder, how can I do this?

A - If you are an SYC member on the day prior to the opening of the next internal shares market you will qualify then

Q8 - Will more shares be made available in the future?

A - The board will have the right to increase the company capital and offer new shares in future. In that event, the entire Community of eligible SYC members will be allowed to invest, with the criteria in force at the moment of such capital increase. The maximum individual ownership will remain at 5%.

Q9 - Shall I have a financial return or dividends from my investment?

A – No. The purpose of the operation is purely to provide basic financial stability for SOL any profits or surplus will be ploughed back into SOL.

Q10 – Is my investment guaranteed

A – No.

___________

--- Last Edited by

RainbowChaser

at 2013-10-18 10:52:10 ---

Posted by
Svein






Posts

84

Registered at

2009-05-04 15:09:20

We have sent an invitation to buy shares to SYC members, but some emails were not delivered. Also the mail may have interpreted as spam and found its way to the junk file.
Please check.
If you haven't received an email with an attachment "prospectus...." please notify us to epd-p@telia.com

Posted by
Svein






Posts

84

Registered at

2009-05-04 15:09:20

"If you have announced interest in participating in New Company, AND have not
received a thank-you-email from Svein, PLEASE send a copy/new to him at
svein.a@telia.com".
Thread is locked.
Races
Next Race: 00d 00h 00m
---
Current Races:
Fisherman's Friend 2023


A 272nm race in First 40s around the main fishing ports and grounds off Devon and Cornwall. The Western Approaches can be anything but predictable at any time of the year, but in October, with wild weather hurling itself across the Atlantic, and the occasional calm, you will need to be prepared for everything, so pack your foulies!
Race #1728
INFO
by brainaid.de
First 40.7
PARTICULARS
WX Updates:
0430 / 1030 / 1630 / 2230
Ranking: SYC
Race starts:
Oct 03rd 09:00
Registration Open!
GO TO RACE
Stockholm to St. Petersburg - 2023
Welcome to Stockholm - are you ready to race this course of about 431nm across the Baltic and into the Gulf of Finland, from one great historic city Stockholm to another St. Petersburg? The Gulf of Finland is still ice-free so board your Club Swan 50's and prepare. Take care and keep a weather eye. The odd stray submarine may need to be avoided but if you keep a good lookout you should soon be docking at the home of the world-renowned Hermitage Museum!
Race #1743
INFO by brainaid.de
Club Swan 50 PARTICULARS
WX UPDATES:
0430 / 1030 / 1630 / 2230
Ranking:
ARQ4 - ARCH - SUPSOL - SYC
Race starts: Oct 02nd 10:00 Registration Open!

GO TO RACE
Sailonline's Tall Ships Re-Run 2023 - Lisbon to Cadiz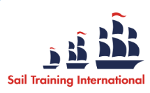 Welcome back to a re-run of the fifth and last of five virtual races representing this year's European Tall Ships Races hosted in reality by Sail Training International. This fifth race is from Lisboa, Portugal to Cadiz, Andalusia; circa 130nm around Cape St Vincent in Sailonline's 90 metre Barque.
NOTE: Starts and Finishes in tall ships racing are always offshore to avoid conflict with shipping and shipping lanes.
Race #1729
INFO by brainaid.de
90m Barque PARTICULARS
WX Updates:
0430 / 1030 / 1630 / 2230
RANKING: TS - SYC
Race starts: Oct 01st 14:00 Registration Open!

GO TO RACE
Carib Rum Run 2023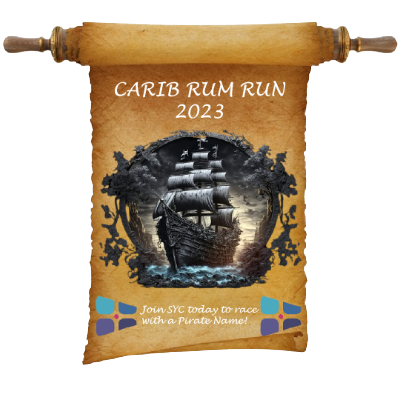 Welcome to the Caribbean and Sailonline's annual Pirate race, running with
International Talk Like a Pirate Day
on 19 September! This is a 1759nm slalom through the rum islands of the Caribbean in our glorious Falkun superyachts! Our mission is to collect barrels from the region's distilleries and carry them to the rum-parched beaches of Cancun, Mexico. Join SYC before race end and ye befuddled scallywags can disguise yer boat for this race only with a pirate name!
Race #1698
INFO
from brainaid.de
Falkun
PARTICULARS
WX Updates:
0430 / 1030 / 1630 / 2230
Ranking: SYC
RACE CLOSE:
Tuesday,
October 3 at 2300 UTC.
Race starts:
Sep 16th 15:00
Registration Closed
GO TO RACE
SYC Ranking
Series
Mobile Client
SYC members have the benefit of access to our mobile/lightweight web client!