Board
»
Sailonline Race Committee
» Open letter to SRC.
Posted by
JB






Posts

305

Registered at

2013-03-07 08:54:34

AIS from the brainaid NMEA connection and the sailing robot.

Dear SRC,

If I recall correctly there is an option in the brainaid NMEA connection to uncheck the "AIS Filter/Send own ship", which I understand as a mean to cut all your boat AIS infos to the "outside".

But that option just doesn't work.

Even with the "Send own ship" unchecked in the NMEA connection you still send/receive AIS information from your boat and the others in a race fleet.

In my opinion that is not correct at all, as the AIS should be turned on only by you, as IRL and not by default, in spite of the above mentioned (not working) option.

IRL it is also a skipper's right.

If you want to, let's say by safety reasons or to routing purposes, turn on the AIS, you do it then but, if you don't want, you keep it shut down.

It is simple. It's about data that should be kept private if/when you want it to be.

That AIS info can also be used in the routing programs (in my case, qTVlm) as a tactical aid where you get relevant data from the other boats.

The actual AIS abnormality associated with the fact that you can also get all the relevant data from all boats in a race, almost in real time ("60 seconds delay"), via the hmm's site

http://sol.hmm.iki.fi/sollog/races/

, is something that not only surpasses the real life sailing as also permits to completely robotize your boat for almost every SOL race.

In this particular chapter you are not anymore using your sailing skills for competing with the others and using the same assets as every normal skipper but, the programing ones, especially if you automate all the routing processes including a particular set of the top boats in a race for "real time" tactical purposes.

Is it fair? I don't think so.

But more. It wasn't/is not necessary to have any sound proof that this "auto reality" already happens in certain SOL races because, even the faint possibility of that happening was/is enough to level the odds, starting with the boat's info that should be released and when.

In this respect the old formula for releasing boats log data - in 1 hour periods - was/is more than suitable and fair to the game.

The actual one, isn't.

Dear SRC to finalize, two questions.

Are you willing to change the policies for the use of:

1 - AIS?

2 - Boat's log data releasing?

Thank you.

Posted by
Schakel






Posts

183

Registered at

2008-12-19 09:19:00

You misunderstand the option in the NMEA proxy; it is not intended to cutoff your boat to the outside world, but rather to control how much information the proxy receives. You have to realize that the NMEA proxy is only a nice wrapper around data that is available to anyone with basic TCP networking knowledge.

Posted by
JB






Posts

305

Registered at

2013-03-07 08:54:34

Dear Schakel,

Thank you for your aditional info on AIS but it dosen't change what I think the option should give to skippers,above all, only when they need/want to use it.
Not by default.

Posted by
Schakel






Posts

183

Registered at

2008-12-19 09:19:00

What you see as the AIS function of the NMEA proxy is really nothing more than one more way of receiving some of the very same information that the server sends to the race client over an unencrypted TCP connection. The NMEA proxy just delivers that information in a different format, namely in NMEA sentences.

Not everybody has to rely on the proxy to get to that data. So, as was intended, the NMEA proxy levels the playing field, more than anything, because now that information is available to all, and not just to those who know where to look.


Posted by
JB






Posts

305

Registered at

2013-03-07 08:54:34

Good morning Schakel.

Again, thank you for enlightenment on the discussion.

Under the AIS technicality I brought to discussion some basic principles I resume here:

- The right to use, or not, the AIS belongs to the skipper, and only to him;

- The info gathered by the AIS - private one, I recall - should not be sent to public knowledge, especially every "60 seconds";
- SOL main purpose is to offer a sailing simulator, not a programing, and even less a route copy/paste contest;

- You don't solve a problem that profits/or could profit a particular set of "cyber skippers" by democratizing the error in cause to all the fleet, mainly when we all know the fleet programming skills are everything but equal.


Posted by
hmm






Posts

118

Registered at

2011-11-03 13:35:22

FYI, SRC has nothing to do with brainaid's NMEA proxy or my SOL data pages.


Posted by
sol






Posts

295

Registered at

2008-08-14 11:08:14

content deleted on request of Rainbowchaser

--- Last Edited by sol at 2016-08-17 18:28:20 ---

Posted by
kroppyer






Posts

346

Registered at

2010-02-05 15:25:55

(regarding <SOL>,<SOL-R>,<SOL-R-H>,<SOL-R-H-P> etc.) With this in mind I made

flagpole

. There is a SOTP flag for example, you can fly the flag if you don't use a router. There are more flags (I like the "sleepy pennant" as well: missing at least one wx by a couple of hours every day because you're sleeping). If you want a flag "I don't use hmm's sollog or similar", then by all means, create a flag for it, and hoist it on your boat. Convince others to hoist the flag too, and you have your own little "I don't use hmm's sollog or similar"-fleet with your own leaderboard.

When flagpole starts to be used much, we have an argument to create something official that serves the same purpose as the most popular flags on flagpole.

NB: Anonymous posts by "sol" have not really been causing trouble and if they did, the forum can be moderated much more easily than the sol chat.

I discourage posting as sol in the forum, even though it's still possible.

--- Last Edited by kroppyer at 2016-08-04 21:57:13 ---

Posted by
JB






Posts

305

Registered at

2013-03-07 08:54:34

Viva Markku,

Good morning.

Thank you for the info but, I already knew it.

The issue here is not who owns the servers (SOL, yours, brainaid, others) but, the disposal, exchange and public disclosure of boats real time race logs.

Please can you confirm if anybody asked me permission to disclose my boat real time race logs?

Thank you.

Posted by
JB






Posts

305

Registered at

2013-03-07 08:54:34

Viva Huib,

Good morning.

Good idea. The only problem I foresee is, in some boats, we don't have enough rig and cables to dispose all the "I don't/ use/have.." flags. At some point the flags area will be bigger than the sail one.

Anyhow, thank you.

Races
Next Race: 00d 00h 00m
---
Current Races:
Fisherman's Friend 2023


A 272nm race in First 40s around the main fishing ports and grounds off Devon and Cornwall. The Western Approaches can be anything but predictable at any time of the year, but in October, with wild weather hurling itself across the Atlantic, and the occasional calm, you will need to be prepared for everything, so pack your foulies!
Race #1728
INFO
by brainaid.de
First 40.7
PARTICULARS
WX Updates:
0430 / 1030 / 1630 / 2230
Ranking: SYC
Race starts:
Oct 03rd 09:00
Registration Open!
GO TO RACE
Stockholm to St. Petersburg - 2023
Welcome to Stockholm - are you ready to race this course of about 431nm across the Baltic and into the Gulf of Finland, from one great historic city Stockholm to another St. Petersburg? The Gulf of Finland is still ice-free so board your Club Swan 50's and prepare. Take care and keep a weather eye. The odd stray submarine may need to be avoided but if you keep a good lookout you should soon be docking at the home of the world-renowned Hermitage Museum!
Race #1743
INFO by brainaid.de
Club Swan 50 PARTICULARS
WX UPDATES:
0430 / 1030 / 1630 / 2230
Ranking:
ARQ4 - ARCH - SUPSOL - SYC
Race starts: Oct 02nd 10:00 Registration Open!

GO TO RACE
Sailonline's Tall Ships Re-Run 2023 - Lisbon to Cadiz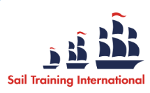 Welcome back to a re-run of the fifth and last of five virtual races representing this year's European Tall Ships Races hosted in reality by Sail Training International. This fifth race is from Lisboa, Portugal to Cadiz, Andalusia; circa 130nm around Cape St Vincent in Sailonline's 90 metre Barque.
NOTE: Starts and Finishes in tall ships racing are always offshore to avoid conflict with shipping and shipping lanes.
Race #1729
INFO by brainaid.de
90m Barque PARTICULARS
WX Updates:
0430 / 1030 / 1630 / 2230
RANKING: TS - SYC
Race starts: Oct 01st 14:00 Registration Open!

GO TO RACE
Carib Rum Run 2023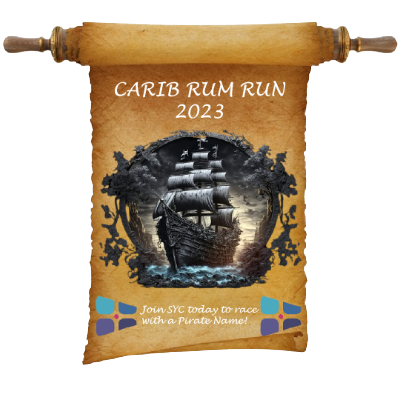 Welcome to the Caribbean and Sailonline's annual Pirate race, running with
International Talk Like a Pirate Day
on 19 September! This is a 1759nm slalom through the rum islands of the Caribbean in our glorious Falkun superyachts! Our mission is to collect barrels from the region's distilleries and carry them to the rum-parched beaches of Cancun, Mexico. Join SYC before race end and ye befuddled scallywags can disguise yer boat for this race only with a pirate name!
Race #1698
INFO
from brainaid.de
Falkun
PARTICULARS
WX Updates:
0430 / 1030 / 1630 / 2230
Ranking: SYC
RACE CLOSE:
Tuesday,
October 3 at 2300 UTC.
Race starts:
Sep 16th 15:00
Registration Closed
GO TO RACE
SYC Ranking
Series
Mobile Client
SYC members have the benefit of access to our mobile/lightweight web client!