Board
»
Technical Support
» Optimal Angles Solution
Posted by
Rod






Posts

392

Registered at

2010-06-24 22:30:48

That little screen is what I now get, I also don't get "Wx Inspector" with its very convenient isochrones- it says it takes too long to respond. What has happened to disrupt Agages programs?--it certainly isn't Agage!!!!!
As an SOTP "sailor", I found both of those programs very convenient to use. I don't, of course, know what the "router fiends" have found with what they use!!!!!

If it breaks, it's not strong enough--if it doesn't, it's too heavy.

Posted by
Bimmer






Posts

447

Registered at

2015-02-23 15:38:27

captjack1942.

Read the first post.

Posted by
Bissen






Posts

1

Registered at

2018-07-09 15:41:59

Hello Bimmer.

I have just tried to start the OptimalAngles2.air, but I get an error while starting it. Is there a newer version than the one, linked in the first post in this thread ?

Posted by
Bimmer






Posts

447

Registered at

2015-02-23 15:38:27

Hej Bissen

Have you installed Adobe Air?

If yes, try to unzip this attached file and click on the .exe file

Posted by
antares






Posts

4

Registered at

2018-10-11 06:32:05

So I am still slightly confused re Wx Inspector interpretation.

Having set a location of coordinates and clicking on the VMC button, should the boat course be the value under "bearing" or the value under "COG"?

Posted by
Bimmer






Posts

447

Registered at

2015-02-23 15:38:27

antares - the bearing is a straight line from your boat to the target.
The COG or TWA is the course your boat should sail to get to the target.
But notice, the numbers in COG and TWA changes continuously.

Posted by
Jawz






Posts

153

Registered at

2009-07-21 09:51:19

Hi Bimmer

On the old flash SOL dashboard system I could press alt and click on the screen to copy a "location' and then paste this into the Optimun Angles tool. Is there something similar to do with the new client?

Cheers

George

Posted by
Jawz






Posts

153

Registered at

2009-07-21 09:51:19

Ah. I think I have solved my problem.
Its required to paste lat, long into the "location" box as normal.
It largely works the same but with a tweak, Alt left click on the mouse brings up a data point on the screen. Copy the lat long and paste into Opt Angles...BUT remove the degrees symbols!

Posted by
ij






Posts

33

Registered at

2018-06-09 20:33:19

Hi George,

Unfortunately Bimmer is no longer with us.

In the html client, the coordinate formatting can be changed to not include the degree sign through settings.

You might also want to check if client's built-in max calculator in "tools" (misc tab) is what you need. If you feel the calculator is lacking something from "optimal angles" features that would be useful for you, please let me know so I can see what I can do for the built-in tools.

The direct copy to clipboard is not something browsers want to freely allow due to security reasons, thus there is the POI step in between.

--
i.

Races
Next Race: 00d 00h 00m
---
Current Races:
Fisherman's Friend 2023


A 272nm race in First 40s around the main fishing ports and grounds off Devon and Cornwall. The Western Approaches can be anything but predictable at any time of the year, but in October, with wild weather hurling itself across the Atlantic, and the occasional calm, you will need to be prepared for everything, so pack your foulies!
Race #1728
INFO
by brainaid.de
First 40.7
PARTICULARS
WX Updates:
0430 / 1030 / 1630 / 2230
Ranking: SYC
Race starts:
Oct 03rd 09:00
Registration Open!
GO TO RACE
Stockholm to St. Petersburg - 2023
Welcome to Stockholm - are you ready to race this course of about 431nm across the Baltic and into the Gulf of Finland, from one great historic city Stockholm to another St. Petersburg? The Gulf of Finland is still ice-free so board your Club Swan 50's and prepare. Take care and keep a weather eye. The odd stray submarine may need to be avoided but if you keep a good lookout you should soon be docking at the home of the world-renowned Hermitage Museum!
Race #1743
INFO by brainaid.de
Club Swan 50 PARTICULARS
WX UPDATES:
0430 / 1030 / 1630 / 2230
Ranking:
ARQ4 - ARCH - SUPSOL - SYC
Race starts: Oct 02nd 10:00 Registration Open!

GO TO RACE
Sailonline's Tall Ships Re-Run 2023 - Lisbon to Cadiz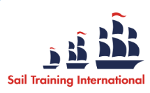 Welcome back to a re-run of the fifth and last of five virtual races representing this year's European Tall Ships Races hosted in reality by Sail Training International. This fifth race is from Lisboa, Portugal to Cadiz, Andalusia; circa 130nm around Cape St Vincent in Sailonline's 90 metre Barque.
NOTE: Starts and Finishes in tall ships racing are always offshore to avoid conflict with shipping and shipping lanes.
Race #1729
INFO by brainaid.de
90m Barque PARTICULARS
WX Updates:
0430 / 1030 / 1630 / 2230
RANKING: TS - SYC
Race starts: Oct 01st 14:00 Registration Open!

GO TO RACE
Carib Rum Run 2023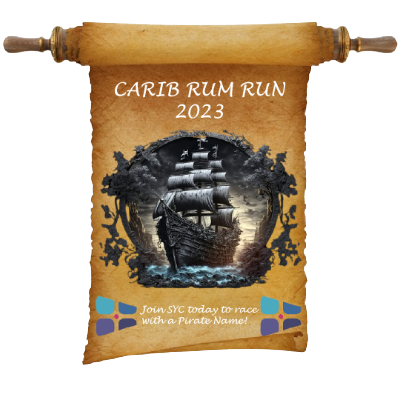 Welcome to the Caribbean and Sailonline's annual Pirate race, running with
International Talk Like a Pirate Day
on 19 September! This is a 1759nm slalom through the rum islands of the Caribbean in our glorious Falkun superyachts! Our mission is to collect barrels from the region's distilleries and carry them to the rum-parched beaches of Cancun, Mexico. Join SYC before race end and ye befuddled scallywags can disguise yer boat for this race only with a pirate name!
Race #1698
INFO
from brainaid.de
Falkun
PARTICULARS
WX Updates:
0430 / 1030 / 1630 / 2230
Ranking: SYC
RACE CLOSE:
Tuesday,
October 3 at 2300 UTC.
Race starts:
Sep 16th 15:00
Registration Closed
GO TO RACE
SYC Ranking
Series
Mobile Client
SYC members have the benefit of access to our mobile/lightweight web client!