Board
»
In memoriam
» Aaron James Gage - 1971-2012
Page: First Previous 5 6 7 8 9 10 11 Next
Posted by
76Trombones






Posts

362

Registered at

2009-08-03 18:04:56

Posted by
Glenan






Posts

1

Registered at

2009-08-13 14:17:33

Toutes mes condoléances et mes pensés à Aaron et sa famille Arnaud. (Glenan)


Posted by
Rod






Posts

392

Registered at

2010-06-24 22:30:48

I was interested to hear the correct pronunciation of Agage's name on the music video---he was introduced as Aaron 'Ga-gee', which I assume was correct with HIM.

p.s. Actually it was an AUDIO of a recital that he gave on, I believe, a flute....

--- Last Edited by Rod at 2012-07-24 01:58:43 ---

If it breaks, it's not strong enough--if it doesn't, it's too heavy.

Posted by
dunbur






Posts

9

Registered at

2009-02-18 06:03:58

RIP Aaron.

This poem, which is written into the Memorial at Cape Horn, which you rounded at least virtually many times, is for you and your family.

I, the albatross that awaits for you at the end of the world...

I, the forgotten soul of the sailors lost that crossed Cape Horn from all the seas of the world.

But die they did not

in the fierce waves,

for today towards eternity

in my wings they soar

in the last crevice

of the Antarctic winds

Sara Vial

Dec - 1992

http://www.caphorniers.cl/poem.htm

Posted by
RainbowChaser






Posts

2655

Registered at

2009-06-14 09:44:50

Lots of SOLers sailed AGage's Tour Down Under - competitively and reflectively. A couple of groups attempted "formation" finishes and among them were a few who had also paid tribute to Aaron with track-deviation-artwork.

Here is the result!

Thank you to everyone who chose to sail the rhumbline to the finish, even if it meant losing places. It was lovely to see the fairly constant stream of boats there.

and now... LET'S COMPETE!!!

--- Last Edited by

RainbowChaser

at 2012-07-26 12:13:55 ---

Posted by
Big Nige






Posts

42

Registered at

2010-10-22 22:15:59

Fine words

RainbowChaser

, just what Aaron would have wanted LETS COMPETE. I look forwards to Round Australia.

sadlersailing

Posted by
bc






Posts

10

Registered at

2011-10-31 03:32:01

I am in shock. I've been trying to contact Aaron for weeks and only just today came looking to see if he'd posted online. I haven't known him as long as most of you but in the short time I have known him he made a huge impact in my life.

Like EVERYONE at SOL, Aaron was very helpful when I started racing here. He learned that I used to write software quite a few years ago (Any of you ever hear of DOS *grin*? Yeah it was a while ago). Aaron told me that I should get back into it. He said if I wanted to get started again he would help me.

Lots of people talk like that but Aaron meant it. He said the move from C and C++ to C# would be easy and sent me lots of references to help me get started. He reviewed my code, made suggestions and if he felt I was missing something we'd connect up with Skype and TeamViewer and get me straight.

Aaron loved sailing and software and his enthusiasm was contagious. Like so many others others I will miss him deeply.

Bruce AKA bc sailing Morgaine

John Masefield's "Down to the Sea" seems so appropriate.

I must go down to the seas again, to the lonely sea and the sky,
And all I ask is a tall ship and a star to steer her by,
And the wheel's kick and the wind's song and the white sail's shaking,
And a grey mist on the sea's face, and a grey dawn breaking.

I must go down to the seas again, for the call of the running tide
Is a wild call and a clear call that may not be denied;
And all I ask is a windy day with the white clouds flying,
And the flung spray and the blown spume, and the sea-gulls crying.

I must go down to the seas again, to the vagrant gypsy life,
To the gull's way and the whale's way, where the wind's like a whetted knife;
And all I ask is a merry yarn from a laughing fellow-rover,
And quiet sleep and a sweet dream when the long trick's over.



Posted by
ShamrockPirate






Posts

189

Registered at

2010-12-03 17:49:57

Had to put a few more thoughts out here:

>> 76T... thank you so much for finding that original AGage pic and posting. I use it for my laptop background. Reminds me to Carpe Diem. Has also prompted me to go do what I should have done years ago...buy a boat! Despite my landlocked locale, I have committed to get a boat and race in a small fleet. It's a 3hr drive but life is short,,, too short and no time to put off the things that make us happy. Couldn't be defined better than AG's expression out on the wire.

>>Music has always been an integral part of my life. Songs and rhythms cycle through our minds and take on different meaning as we travel our paths. I am teaching myself to play the djembe and had a favorite practice song. At the time, the lyrics were not as powerful as the rhythm but that has now changed. Thought I would share with the SOL Crew in memory of our friend.

http://tinyurl.com/bste65k AG

... if you're watching, I just finished our project. Well done, mate. A fitting tribute to your passion and talent.

Fair winds,

SP

Posted by
Vince Nel (WW)






Posts

101

Registered at

2011-11-05 09:30:13

Hauntingly apt tribute song Sham

I like to talk a lot... sometimes I even make sense, mostly not...

Posted by
RainbowChaser






Posts

2655

Registered at

2009-06-14 09:44:50

Aaron's Tribute race, AGage Around Australia (A3), is now ready to be run. The majority of legs have been set up and the final few are being readied as I type.

The first race will start on 25 September @2200utc (equivalent to 0730 on the morning of Aaron's birthday, 26 September in Adelaide).

I hope all of you who have contributed to Sailonline's memories of Aaron will participate and via social media,email and word-of-mouth, encourage as many of your own chums to join in too.

See you in Adelaide shortly!
Page: First Previous 5 6 7 8 9 10 11 Next
Please login to post a reply.
Races
Next Race: 00d 00h 00m
---
Current Races:
Stockholm to St. Petersburg - 2023
Welcome to Stockholm - are you ready to race this course of about 431nm across the Baltic and into the Gulf of Finland, from one great historic city Stockholm to another St. Petersburg? The Gulf of Finland is still ice-free so board your Club Swan 50's and prepare. Take care and keep a weather eye. The odd stray submarine may need to be avoided but if you keep a good lookout you should soon be docking at the home of the world-renowned Hermitage Museum!
Race #1743
INFO by brainaid.de
Club Swan 50 PARICULARS
WX UPDATES:
0430 / 1030 / 1630 / 2230
Ranking:
ARQ4 - ARCH - SUPSOL - SYC
Race starts: Oct 02nd 10:00 Registration Open!

GO TO RACE
Sailonline's Tall Ships Re-Run 2023 - Lisbon to Cadiz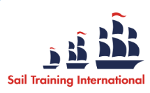 Welcome back to a re-run of the fifth and last of five virtual races representing this year's European Tall Ships Races hosted in reality by Sail Training International. This fifth race is from Lisboa, Portugal to Cadiz, Andalusia; circa 130nm around Cape St Vincent in Sailonline's 90 metre Barque.
NOTE: Starts and Finishes in tall ships racing are always offshore to avoid conflict with shipping and shipping lanes.
Race #1729
INFO by brainaid.de
90m Barque PARTICULARS
WX Updates:
0430 / 1030 / 1630 / 2230
RANKING: TS - SYC
Race starts: Oct 01st 14:00 Registration Open!

GO TO RACE
Cairns to Darwin 2023
This race was originally Leg 7 of the A3 series - AGage's Around Australia, which SOL dedicated to AGage's memory. This time it is the ninth race of the All-Round Championship 2023 Series - 1405nm in Orange 125' Catamaran from Cairns, the hub of Australia's tropical holiday zone, to Darwin, the frontier with Asia.
Race #1724
INFO by brainaid.de
Orange 125' PARTICULARS
WX Updates:
0430 / 1030 / 1630 / 2230
Ranking:
ARQ3 - ARCH - SUPSOL - SYC
RACE CLOSE: Saturday,
September 30 at 2300 UTC.
Race starts: Sep 21st 05:00 Registration Closed

GO TO RACE
Carib Rum Run 2023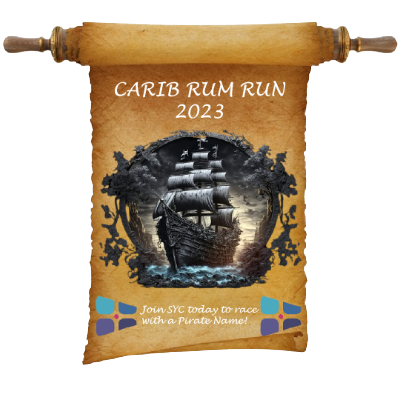 Welcome to the Caribbean and Sailonline's annual Pirate race, running with
International Talk Like a Pirate Day
on 19 September! This is a 1759nm slalom through the rum islands of the Caribbean in our glorious Falkun superyachts! Our mission is to collect barrels from the region's distilleries and carry them to the rum-parched beaches of Cancun, Mexico. Join SYC before race end and ye befuddled scallywags can disguise yer boat for this race only with a pirate name!
Race #1698
INFO
from brainaid.de
Falkun
PARTICULARS
WX Updates:
0430 / 1030 / 1630 / 2230
Ranking: SYC
RACE CLOSE:
Tuesday,
October 3 at 2300 UTC.
Race starts:
Sep 16th 15:00
Registration Closed
GO TO RACE
Sinbad Braves the Bay of Bengal 2023
"Sinbad, you sorry sailor, why have you not told me of this great sea, this giant bay, stretching hundreds of thousands of qasbah east of Al-Hindi to fabled lands where tea and rice and rubber is abundant?" and Sinbad replied "Ahh, umm, shall I go have a look. May I take the Judel Vrolijk 62 again, it's going to be a long voyage, perhaps a million and one half qasbah (c 3000nm)? I'll start in Chittagong and follow the coast to the southern tip of the Hindus' land, round Serendip, head east into the vastness of the seas, and if I'm lucky (no pun intended, oh Mighty One) I shall find land again and then head north and see where I end up". "Fair winds, Sinbad", said the Sultan.
Race #1641
INFOby brainaid.de
Judel Vrolijk 62 PARTICULARS
WX Updates:
0430 / 1030 / 1630 / 2230
Ranking: SYC - SVS
RACE CLOSE: Saturday,
September 30 at 2300 UTC.
Race starts: Sep 13th 08:00 Registration Closed

GO TO RACE
Maryland to Alaska 2023
Welcome to this September edition of 2023 OCCH. This route was first sailed in 2020. At the time it was inspired by Matt Rutherford's single-handed Red Dot Expedition around the Americas in 2012, SOLer Renegade proposing a half-around from Maryland over the North into the Pacific and back through the Panama Canal, in 5 legs, 5 years later. Leg 2 across the North West Passage proved to be particularly challenging and so to create a proper Ocean Race, SRC combined Leg 2 with Leg 1 to give you a race of at least 4000nm from Maryland to Alaska, now to be sailed in our magnificent Archer 78.
PRIZE: SMPF
Race #1719
INFOby brainaid.de
Archer 78 PARTICULARS
WX Updates:
0430 / 1030 / 1630 / 2230
Ranking:
OCQ3 - OCCH - SUPSOL - SYC
RACE CLOSE: Sunday,
October 1 at 2300 UTC.
Race starts: Sep 01st 14:00 Registration Closed

GO TO RACE
SYC Ranking
Series
Mobile Client
SYC members have the benefit of access to our mobile/lightweight web client!